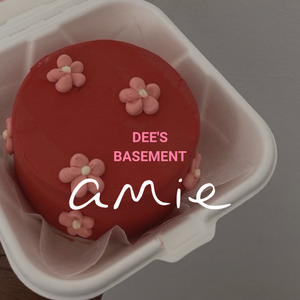 Join amie and Dee's Basement for a Christmas-themed bento cake decorating workshop. Dee will demonstrate how to decorate bento cakes through different piping methods and you will leave with your very own festive bento cake, decorated by you. 

Saturday, December 16th
11am-1pm
Tickets, £48 per person, include:
- Unlimited amie wine
- Cake decorating demonstrated by Dee
- Different decoration options including buttercream in variety of colours and toppings such as edible flowers, cherries and fresh fruit
- Your own bento cake to decorate and take home
amie wine studio
13 Eccleston Yards
SW1W 9AZ
London
Please note that tickets are non-refundable.