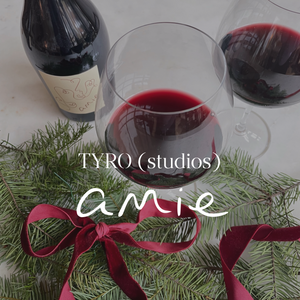 TYRO Studios is coming back to amie wine studio this year for a wreath-making workshop. Join us and create your own, unique wreath. The word 'tyro' is the Latin word for a beginner or novice - TYRO Founder, Yvonne, will guide you step-by-step through the process of creating your very own Christmas wreath using freshly sourced foliage. 
Sunday, December 17th
11am-1pm
Tickets, £90 per person, include:
- Unlimited amie wine
- All the materials needed to create your own wreath
- Expert tuition from Yvonne at TYRO Studios
amie wine studio
13 Eccleston Yards
SW1W 9AZ
London
Please note that tickets are non-refundable.